Introduction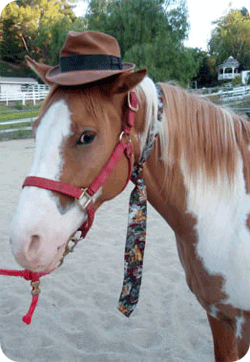 Dermatology is the field of medicine that diagnoses and treats diseases of the skin and hair. Additional areas of importance in veterinary dermatology include the treatment of allergy and conditions affecting the ear.
The veterinary specialist complements the health care provided by your general practitioner with advanced training and experience in the identifying skin disorders, with specialized equipment, and with the latest scientific information available.
In order to be a veterinary specialist, a veterinarian must complete an approved residency program and pass rigorous tests demonstrating that he/she has obtained the expertise necessary to treat referral cases. Veterinarians successful in passing these tests (called "boards") become board-certified, veterinary specialists in their field of medicine, and are diplomates of the college of veterinary medicine pertaining to that specialty as accredited according to strict standards set by the American Veterinary Medical Association (AVMA).
The American College of Veterinary Dermatology is the AVMA organization accredited to certify veterinarians as dermatologists. To be certified as a Diplomate of the American College of Veterinary Dermatology, a veterinarian must complete veterinary school and continue training in an internship or an approved similar pathway. Residencies in veterinary dermatology are limited and prized. Two to three years of postgraduate residency training under the guidance of a board-certified veterinary dermatologist, including advanced studies in the anatomy, physiology, and pathology of the skin, clinical case management of difficult dermatologic cases, and proficiency in microscopic examination of dermatologic tissues is required to become eligible to take the specialty boards. Additionally, residents must complete and present an original study as well as have an article accepted for publication in a major veterinary journal. Board examinations are difficult and given only once per year. Pass rates vary year to year and many veterinarians, having completed years of additional training and the academic requirements do not pass the first time.
There are approximately 200 board-certified veterinary dermatologists in the United States at this time.